Charleston Home Building Guide
FREE Consumers Guide Reveals Step-by-Step How to Build a Superior Crafted New Home… While Staying on Budget and Steering Clear of Mistakes That Could Literally Cost You Thousands of Dollars!
"…An Important Message All Future Home Builders Must Read Before Building a New Home!"
Dear Future Charleston, IL Home Builders,
Are you thinking about building a new home here in Charleston, Mattoon, Effingham or surrounding areas of IL? If so, you've landed on the right page. Regardless if you're a home builder today, in three months or a year from now, you will find this information invaluable.
You see, a consumer friendly guide, written for prospective Charleston, Mattoon and Effingham, IL area home builders just like you, has just been released to the public for the first time. The name of the guide is Your Complete Guide to Building a New Home in Charleston, Mattoon or Effingham, IL —A Look from the Inside at the Homebuilding Process. The guide is loaded with 50 plus pages of everything you need to know about building a new home and taking that first step as a home builder. It doesn't matter if your home plans are big or small, this guide will show you exactly what to do and when to do it when home building.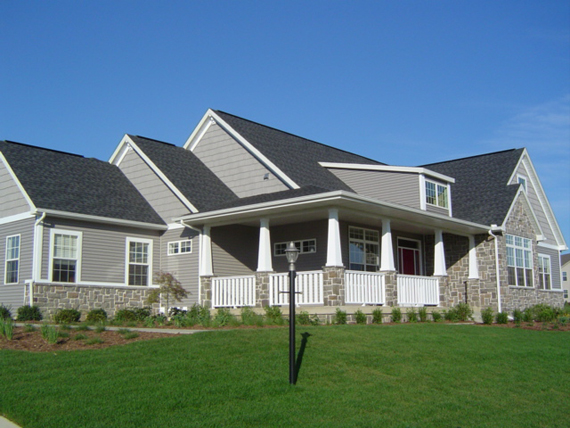 The good news is you can get a copy of the guide completely FREE, with no catch whatsoever.
I know it might sound hard to believe, but it's true.
Continue on and I'll explain…
Hello, I've been helping families realize their dreams of building a new home for over 30 years. My name is Steve Drake and I've been fortunate to help well over 2,000 families, including several here in Charleston, Mattoon and Effingham, build their home.
What I really enjoy about being a new home builder is experiencing my customers' response when walking into their brand new home for the first time.
I've seen it all from my clients when they walk in: from gigantic smiles, tears of happiness, pure amazement, hard-to-contain enthusiasm. I've always loved watching their first response and my passion continues to grow for this business.
Today I want to help you. My company, Drake Homes, has earned a Five-Star reputable home builder known for building the highest standard new homes here in all of Central IL and South Central IL. We've earned this reputation one home and one family at a time. Homes priced from $150,000, to one of a kind homes well over a million dollars, to everything in between, we built every kind of new home imaginable.
Please know that I'm not trying to pat myself on the back here.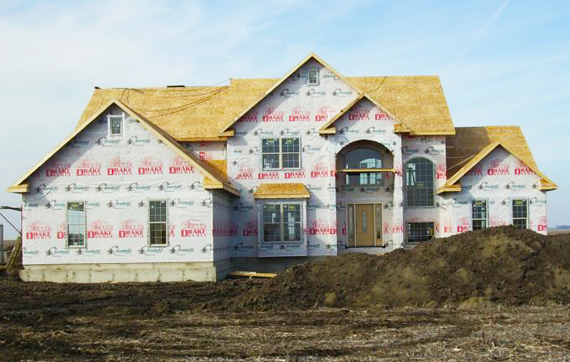 You see, my goal here is not to sell you on how wonderful of a home builder Drake Homes is and that we're the only top quality home builder in Charleston, IL area… It's simply not true. Plus that would probably turn you off. What I'm trying to do is provide you with a small number of "qualifiers" and reasons why it's important to continue reading and learn about a smart way you can successfully build a home here in Charleston, Mattoon and Effingham or surrounding areas.
As you can imagine, I've seen pretty much everything possible there is when it comes to building a new home in this business, from the wonderful to the not so wonderful. The good news is I've taken detailed notes along the way from my own personal experiences, from what I've seen from other home builders and from what I'm hearing these days. And now I'm ready to reveal it all to you right now—everything you need to know to build the right home for you and your family (information that can be the breaker between your home be completed on time, on budget and of top quality versus costly overruns, less than desirable quality and stressful mistakes).
I'm here to help you.
I know the home building business up and down. I know Charleston, Mattoon and Effingham really well. I know the towns outside of Charleston, Mattoon and Effingham equally well including Arcola, Arthur, Ashmore, Atwood, Brocton, Camargo, Casey, Chrisman, Cowden, Dalton City, Flora, Garrett, Hindsboro, Humboldt, Hume, Kansas, Lake Sara, Lerna, Louisville, Lovington, Martinsville, Montrose, Mowequa, Neoga, Newman, Oakland, Olney, Pana, Paris, Redmon, Robinson, Shelbyville, Sullivan, Taylorville, Teutopolis, Toledo, Trilla, Tuscola, Vandalia, Villa Grove, and Westfield. And I know the countryside that surrounds these great IL communities.
I also know the subdivisions including:
Woodland Heights, Effingham, IL

Lakeside Hills, Effingham, IL

Country Aire, Effingham, IL

Beckman Estates, Effingham, IL

Southwind, Effingham, IL

Silver Lakes, Effingham, IL

Riley Creek, Charleston, IL

Stillwater, Charleston, IL

Arrowhead I, Charleston, IL

Arrowhead II, Charleston, IL

Stonegate, Mattoon, IL

Hunter's Glen, Mattoon, IL
I have a track record of building the "finest of the finest" new homes in the Charleston area.
I'm going to share with you a smart, proven and sensible way to build a new home, giving you complete control every step of the home building way.
Here's a quick preview of what you'll learn in this new and useful home building consumer reference guide:
How to prevent the top seven problems associated with building a new home from happening to you

35 Critical questions to ask when buying land in Charleston, Mattoon and Effingham and South or anywhere in Central to South Central IL

What construction loans are and how they work

How to catch home builder's tactics and save thousands of dollars as a result

How to find the best house plans and get your ideas on paper

How to STOP from being taken advantage of by home builders' change orders

The top six benefits of building a new home versus buying an existing home in the Charleston, IL area

How to compare home builder's estimates and really understand what you're looking at—this small bit of information could save you more than you can imagine

Selecting a Charleston, IL area construction lender and what you need to know

Why over 90% of people should NOT try to be their own general contractor when building
And that's just the beginning in this fantastic home building guide. You'll also learn:
Why a shell package might be right for you along with the savings potential of that choice

The first thing you should do when you're considering building a new home in the Charleston, Mattoon, Effingham area

How to evaluate your needs and "nice to haves" when building a home

Six tips for choosing the new home builder that's right for you

What important factors to consider before you start building a new home

How to know when you're getting the quality and workmanship you deserve from your home builder when building your new home
 Get Your FREE Home Building Reference Guide Right Now
All right, you've read this far. That means, more than likely, you're interested in building a new home soon or sometime down the road. Here's what I recommend you do to get the ball rolling…
Fill in the simple form above and we'll email you the guide. Read the guide and learn all the homebuilding information we listed above. That's it. There're no catches whatsoever and it's completely FREE. You have nothing to lose.
Good luck in your new home building endeavors. And if it's with us, I look forward to working with you.
 Sincerely,